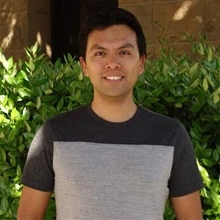 Pew announced the 2017 classes of biomedical scholars, Latin American fellows, and Pew-Stewart Scholars for Cancer Research today. Cesar-Cuevas Velazquez of the Department of Plant Biology Dinneny lab is among 37 researchers selected.
These new researchers join more than 900 biomedical scientists from many different research backgrounds. "The scholars and fellows will gather at Pew's annual meeting for the next four years to discuss their research, learn from peers in other fields, and form lasting bonds that will help propel and stimulate cutting-edge research, "stated the Pew press release.
Velazquez is a postdoctoral researcher in the Dinneny lab. He received his Ph. D. in biochemistry from the National Autonomous University of Mexico's Institute of Biotechnology. He will explore the molecular mechanisms that plants use to detect and react to drought.