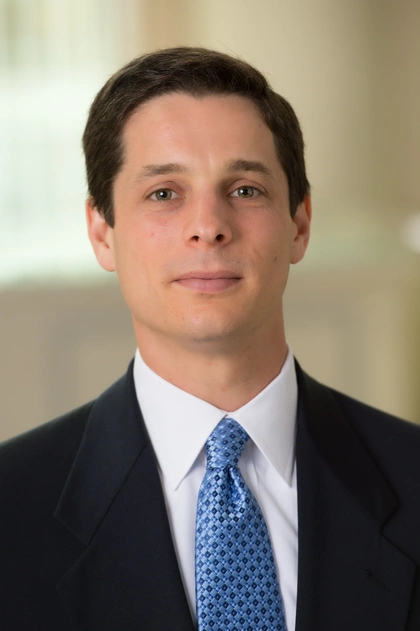 Benjamin Aderson, currently Managing Director of Legal Affairs at Pew Research Center, will join the Carnegie Institution for Science as its first General Counsel on August 15, 2016. 
Mr. Aderson brings more than 10 years of experience providing legal counsel to organizations and serving as a corporate secretary.  At Pew Research Center, he oversaw all legal matters, including transactions, compliance, governance, and risk management.  Previously, Mr. Aderson served as Senior Vice President, Operations, General Counsel and Secretary at the global technology trade association, TechAmerica.  He has also worked in Congress, on political campaigns, in private practice, and at the Department of Justice's Antitrust Division. 
"We are extremely excited to welcome Ben to Carnegie as we enhance the leadership and management of legal affairs of the institution," remarked Carnegie Chief Operating Officer Timothy Doyle. "He brings deep experience across critical legal areas, including intellectual property, employment and benefits, research, and real estate. He also has prior general counsel and corporate secretary experience along with a strong interest in the scientific mission of Carnegie."
Matthew Scott, President of the Carnegie Institution for Science, commented:  "I am delighted that Ben is joining Carnegie.  His skills and experience will be a tremendous addition.  Andrew Carnegie established our endowment in 1902 as a way of giving scientists freedom to pursue their ideas with minimum pressures from outside influences.  Protecting those freedoms and creating new opportunities require a breadth of legal skill that Ben brings to us; our scientists have had an extraordinary century-plus of discoveries and inventions. We welcome Ben to the team."
Mr. Aderson received a BA in political science and in history from the University of Chicago and his Juris Doctor from Northwestern University School of Law.