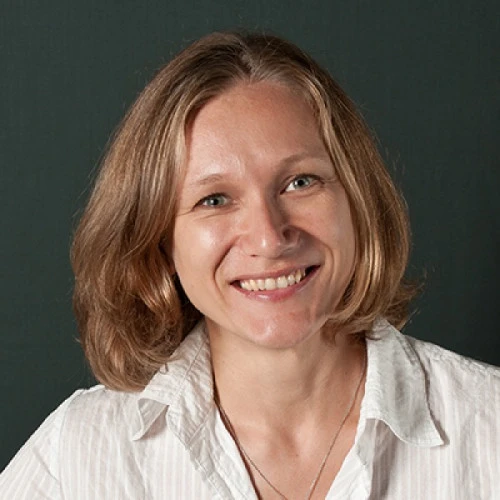 Palo Alto, CA—Anna Michalak has been named the Director of Carnegie's Department of Global Ecology. As a world-renowned researcher, her leadership will be invaluable as Carnegie works to rebuild the department and to establish its new home in Pasadena.

Michalak's work centers on characterizing the emissions and cycling of greenhouse gases on scales ranging from urban to global, making it possible to track and anticipate changes in carbon emissions and uptake. She also explores the impacts of climate change on water quality in freshwater and coastal systems in support of water sustainability goals. These research areas demonstrate the urgent importance of our Department of Global Ecology. As director, she will play a key role in making sure that Carnegie continues to make vital, timely contributions to international efforts to understand and mitigate global warming.

The scope and impact of Michalak's work is reflected in her recent publications. In "Widespread global increase in intense lake phytoplankton blooms since the 1980s," her team analyzed three decades of satellite imagery to investigate long-term trends in intense summertime algal blooms at dozens of large lakes around the world. In "Societal decisions about climate mitigation will have dramatic impacts on eutrophication in the 21st century," her team demonstrated that although some climate change mitigation strategies increase the risk of water quality impairments, win-win solutions that reduce carbon emissions while also safeguarding water quality are possible. In "China's coal mine methane regulations have not curbed growing emissions," her team showed that methane emissions in China are continuing to grow, despite policy updates aimed at reductions. Taken together, her work tackles the challenges associated with anticipating, mitigating, and adapting to climate change.

As a respected member of the international research community, Anna contributes to many critical review and advisory panels, including serving on the National Academies' Committee on Earth Science and Applications from Space (CESAS), chairing the Scientific Advisory Board for the Integrated Carbon Observation System European Research Infrastructure Consortium (ICOS ERIC), serving on the NASA Senior Review of Earth science missions, and leading the development of the most recent U.S. Carbon Cycle Science Plan. She is also a former editor of Water Resources Research, the AGU's flagship hydrology journal. Her long list of honors and awards includes the Presidential Early Career Award for Scientists and Engineers, which is the highest honor bestowed by the United States government on outstanding scientists and engineers in the early stages of their independent research careers, the NSF CAREER award, and a Leopold Environmental Leadership Program fellowship.

Anna, who also serves as a Professor by courtesy at Stanford University's Department of Earth System Science, joined Carnegie as a Staff Scientist in 2011. Previously, she was the Frank and Brooke Transue Faculty Scholar and Associate Professor at the University of Michigan. She holds a Ph.D. and M.S. in Civil and Environmental Engineering from Stanford University, and a B.Sc.(Eng.) in Environmental Engineering from the University of Guelph, Canada. She was a Climate and Global Change Postdoctoral Fellow at the National Oceanic and Atmospheric Administration's Earth System Research Laboratory.

"I am confident Anna's expertise and experience will form a strong foundation as the Department of Global Ecology moves forward," said Carnegie President Eric Isaacs. "Please join me in congratulating her as she takes on these new responsibilities."