Program Overview
In this lecture, Professor Lee Berger will explore some of the most significant findings of the last two decades in the search for human origins, discoveries with which he has been intimately involved. These discoveries have led us to re-evaluate the story of human origins on the continent of Africa. With lessons from what has been described as one of the most challenging sciences on Earth, Berger will explore why he believes we are in the midst of the greatest age of exploration and relate the importance of lessons he has learned during his quest to understand human origins, which he believes are applicable to all areas of scientific endeavor and to our daily lives.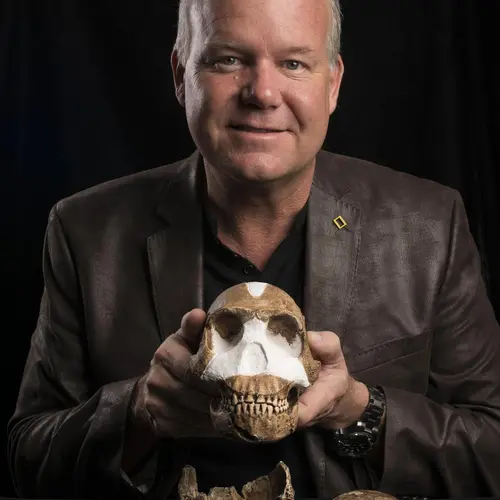 Lee Berger
Prof. Lee R. Berger is an award-winning researcher, explorer, author and speaker. He is the recipient of the National Geographic Society's first Prize for Research and Exploration and the Academy of Achievement's Golden Plate Award, the SA Academy of Sciences Gold Medal and was the 2016 National Geographic Society's Rolex Explorer of the Year. 
Caption: Wits University's Rising Star Expedition leader, Dr. Lee Berger, unveils Homo naledi.