Washington, D.C.--Yixian Zheng has been selected to direct Carnegie's Department of Embryology in Baltimore, Maryland. She has been Acting Director since February 1st of 2016.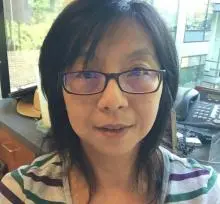 Carnegie president Matthew Scott remarked, "Yixian has been an exceptional leader of the department as Acting Director. We are extremely pleased that she took on this job permanently.  Her fascinating science, independent thinking, vision, extraordinary management skills, and perfect temperament are a tremendous asset to Carnegie Science."
The Zheng lab has a long-standing interest in cell division and the cytoskeleton—the lattice arrangement of rods and fibers and motors that gives shape to cells and allows movement of cell components to specific locations. Her research is concentrated in three areas: the mechanism of cell division; the mechanism of genome organization in development, homeostasis, and aging; and the influence of cell structural development on cell fates.
Her lab uses a wide range of tools and systems, including genetics in model organisms, cell culture, biochemistry, proteomics—the analysis of proteins—and genomics, the study of entire collections of genes.
Zheng has been a staff member at Embryology since 1996. She was a Howard Hughes Medical Institute Investigator from 2000 to 2012. She received a B.S. in Biology from Sichuan University, Sichuan, China, and a Ph.D. in Molecular Genetics at Ohio State University.
 From 1992 to 1996 she was a postdoctoral fellow at the University of California, San Francisco, working with Bruce Alberts and Tim Mitchison. She has received numerous honors including a PEW Scholar Award and the Women in Cell Biology Award.