Pasadena, CA—John Mulchaey, Director and Crawford H. Greenewalt Chair of the Carnegie Observatories, was presented with a Humanitarian STAR Award by the honor's founding body—the Rotary Club of Sierra Madre. These recognitions, which reward "outstanding scientific and technological achievements with significant humanitarian benefit" were launched locally in 2015, but now include chapters and recipients from around the country.
Mulchaey was selected for the club's Helios award in acknowledgment of his longstanding efforts at promoting outreach events and activities to share astronomy with enthusiasts of all ages throughout the Los Angeles area.
He created the popular Observatories Astronomy Lecture Series at The Huntington Library, Art Museum, and Botanical Gardens, which is now in its 18th season and draws sold-out crowds to every program. These talks feature Carnegie scientists and others connected with the institution, generating excitement about astronomy, astrophysics, cosmology, planetary science, and instrumentation.
Additionally, Mulchaey himself gives upwards of 50 talks each year to groups around Southern California and across the country at the institution's administrative headquarters and the Observatories' sister research departments in Washington, DC.
 He also launched a program for gifted high school students from the area to gain exposure to what it's actually like to be a scientist.
"I totally lacked this when I was coming up through the system as a student," he said. "I've been thinking about this issue my whole life and now I'm in a position where I can start to address it."
Furthermore, he created other outreach programs at the Observatories, including one that brings telescopes to schools for astronomy nights and another that involves designing special, one-classroom "science spaces" that make discovery vibrant and engaging.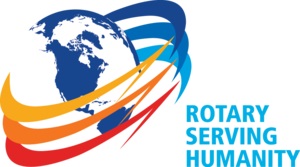 Every year, the Observatories opens its doors to the public for an annual open house and Mulchaey is there greeting and guiding attendees from throughout Los Angeles who want to learn about space—from the historic glass plates on which Carnegie's Edwin Hubble discovered the universe to the machine shop where instruments for the world-class telescopes at Las Campanas Observatory are built today.
"One of the attributes I most admire about John is that he leads by example," said Staff Scientist Gwen Rudie, who directs the Observatories' annual summer student program. "His commitment to sharing the excitement of astronomy with both students and the public is apparent in his own efforts, as well as in his leadership at the Observatories--including his long-running commitment to our open house, our lecture series in partnership with the Huntington, and our summer undergraduate research initiative. "
Mulchaey's scientific research focus is on groups and clusters of galaxies—most of which, including our own Milky Way, exist collectively. These systems can be important laboratories for studying the processes that shape galaxies throughout their lifetimes, from their formation to through their evolution. As a graduate student, Mulchaey led the research team that revolutionized our understanding of galaxy groups by revealing the existence of large amounts of dark matter in their compositions. More recently, he was part of the teams that discovered the first known binary quasar system and that first watched a fast radio burst in real time.
"It's wonderful that the Rotarians have recognized our Director with their Helios award," said Staff Scientist Juna Kollmeier, who leads the Observatories' program in theoretical astrophysics. "John's passion for education and public outreach is manifest in the many initiatives he has supported to bring vanguard science to the entire community."
The various Humanitarian STAR Awards are presented annually to people who demonstrate excellence in the fields of health and medicine, communication, environmental action, and disaster relief.  
On its website the club praised its honorees as, "creative minds discovering ways to explore oceans and skies, methods of information sharing, disaster relief, and healing. … From outer to inner space, from satellites to robotics and microchips, the impossible becomes our promise for the future."