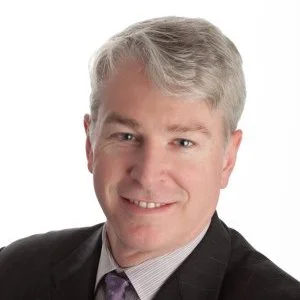 Washington, D.C.—Michael Stambaugh, currently Managing Director of Investments at the Alfred P. Sloan Foundation will join the Carnegie Institution for Science as its first Chief Investment Officer on March 28, 2016.
Mr. Stambaugh brings over 15 years of experience managing endowment assets.  Mr. Stambaugh began his career in commercial banking and moved to endowment management with the Metropolitan Museum of Art in 2000, where he was part of a 5-person team managing the Met's $2.5 billion endowment in addition to managing the Museum's treasury function.  He was then recruited by the American University in Cairo to establish an in-house investment office for their $600 million endowment.  In his current role at the Sloan Foundation he holds a senior position on a four-person team where he drives all aspects of the investment process including the formulation of investment strategy, strategic asset allocation, manager selection, and risk management for their $1.8 billion endowment.
"We are extremely excited to welcome Mike to Carnegie as we expand the stewardship of our endowment," remarked Carnegie Chief Operating Officer Timothy Doyle. "He brings deep experience in all aspects of asset allocation, manager selection, portfolio construction and risk management along with a strong interest in the scientific mission of Carnegie."
Matthew Scott, President of the Carnegie Institution for Science, commented:  "I am delighted that Mike is joining Carnegie.  His skills and experience will be a tremendous addition.  Andrew Carnegie established our endowment in 1902 as a way of giving scientists freedom to pursue their ideas with minimum pressures from outside influences.  This has led to an extraordinary century-plus of discoveries and inventions.  Our current scientists continue in that tradition, and skilled management of our investments is fundamental to their sustained success."
Stambaugh received a BS in Finance from Florida State University and an MBA from Pepperdine University and is a Chartered Financial Analyst (CFA).