You're invited!
The Carnegie Earth and Planets Laboratory (EPL) invites you to join astrobiologist, mineralogist, and author Dr. Robert M. Hazen, for a special presentation entitled, "Minerals: Earth's Ultimate Time Capsules." The free public lecture will take place on December 8, 2022, at the Carnegie Institution for Science's Broad Branch Road Campus in NW Washington, D.C.
The presentation will begin at 6:30 PM EST in the Greenewalt Auditorium of the Carnegie Institution for Science's Broad Branch Road Campus in NW, Washington, DC. Doors open at 6:00 PM EST. There will be light refreshments from 6-6:30 PM EST.
Can't attend in person? Join us virtually via Zoom. Registration is required to attend this event. 
Register to attend in person
Register to attend virtually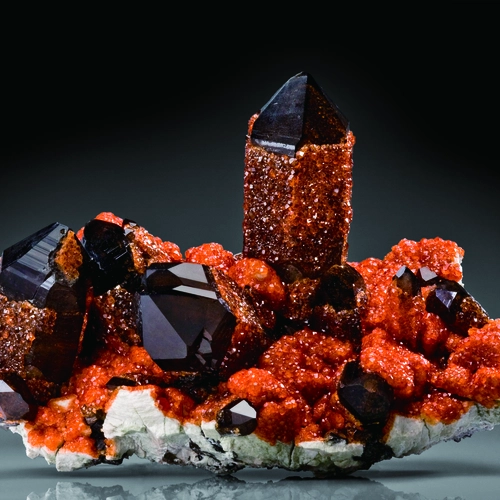 What can minerals tell us about the evolution of our planet?
Earlier this year, a team of Carnegie scientists led by Hazen published a 15-year study detailing the origins and diversity of every known mineral on Earth. This revolutionary body of work is set to reconstruct the history of life on our planet, guide the search for new minerals and ore deposits, predict possible characteristics of future life, and aid the search for habitable exoplanets and extraterrestrial life.
During the talk, you'll learn how Hazen and his team combine the fields of "mineral evolution" and "mineral informatics" to uncover the secret 4.5-billion-year saga of our planet. Using mineralogy as a lens, Hazen will take guests back in time through many of Earth's dramatic transformations, driven by physical, chemical, and—based on a growing body of evidence—biological processes.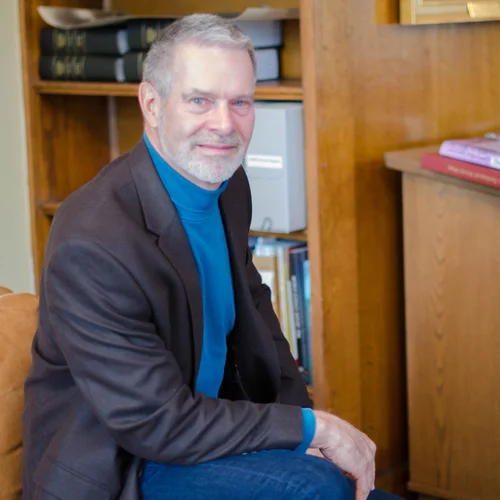 Meet Bob Hazen
Robert M. Hazen uses newly developed data-science techniques to explore the boundaries of the mineralogical sciences, from mineral physics to biomineralization to mineral evolution. His research, incorporated into more than 400 publications and 25 books, includes high-pressure and temperature crystallography, equations of state and mineral physics, mineral surface chemistry, the roles of minerals in prebiotic chemistry, and the mineralogical co-evolution of the geosphere and biosphere.
In tandem with this expansive Carnegie work, he is also the Clarence Robinson Professor of Earth Sciences, Emeritus, at George Mason University.
Hazen's bio
Stream on YouTube
FAQ
This talk is a part of EPL's continuing Neighborhood Lecture Series aimed at connecting the local Washington, D.C. community of science enthusiasts with the research happening right here in your neighborhood!
The talk will be held in the Greenewalt Building auditorium on the Carnegie Institution for Science's Broad Branch Road Campus. Refreshments will likely take place on the outdoor patio. 
Address: 5241 Broad Branch Rd NW, Washington, DC 20015
Once you're on campus, look for the building with the patio next to the building that looks like a giant water tower. Below is an image of the patio: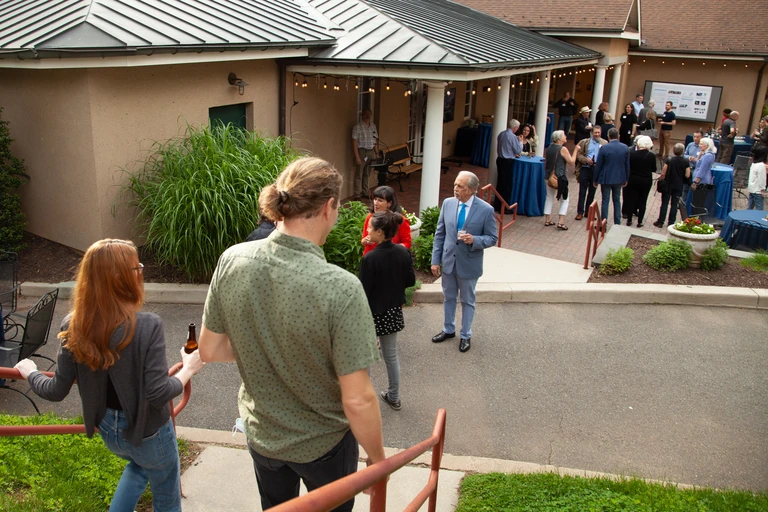 There are several wayfinding signs around campus with this map to help you figure out where to go: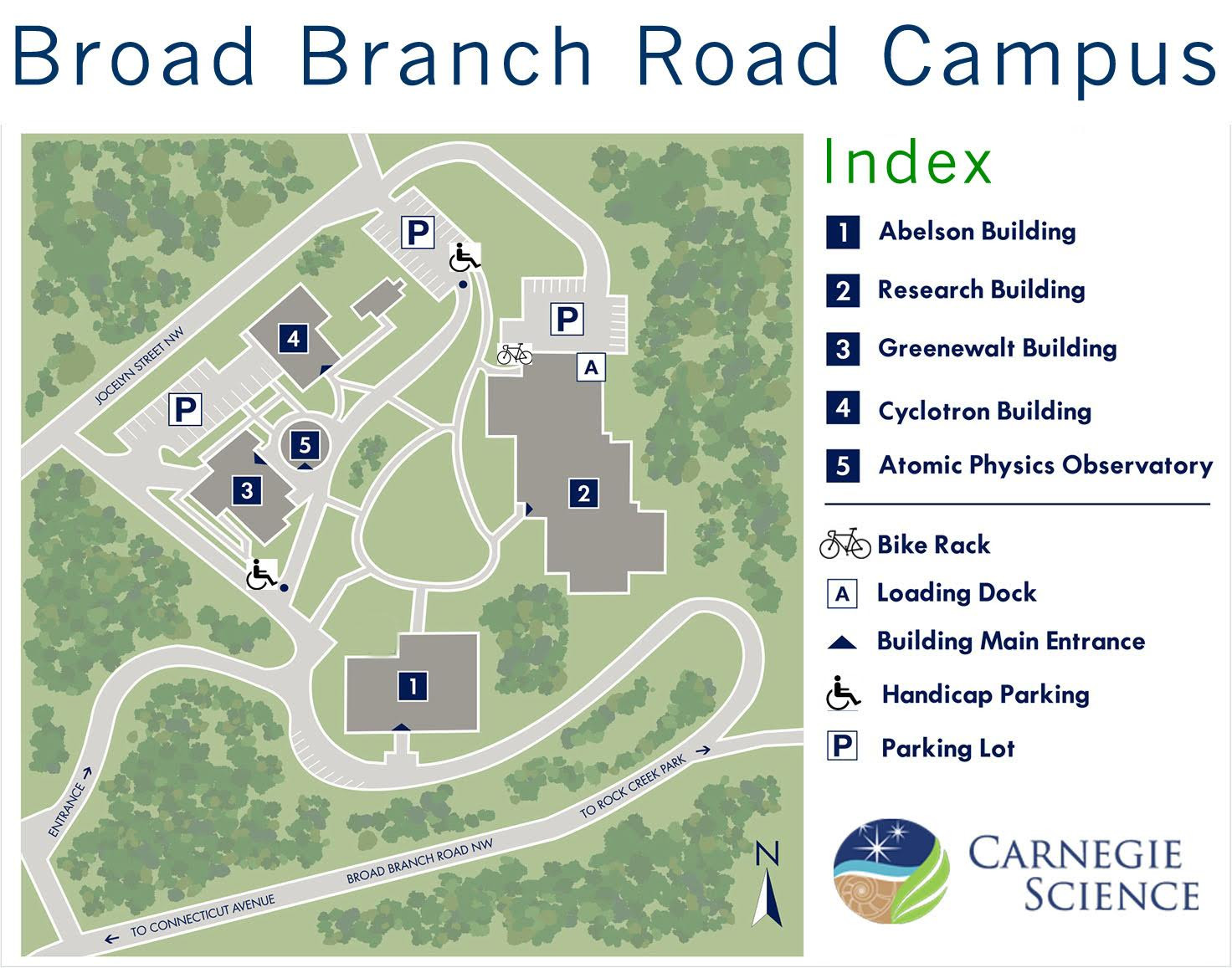 Space is limited, and early registration helps us get an accurate count of who is going to attend before the event.

When you register online and share your email address, it also allows us to stay in touch with you with important updates and potential changes, like cancellation, before the presentation.
Rest assured that we do not share your email address with any external partners. Click here to view our privacy policy. 
If you do not want to register online, we are happy to add you to our list via email or phone. To do this, please contact our events coordinator, Alycia Alexander.
The Earth and Planets Laboratory is a division of the Carnegie Institution for Science, an independent research institution dedicated to providing our scientists with the flexibility to follow their ideas and discoveries, seize opportunities, and define new fields of investigation. At the Earth and Planets Laboratory, we work at the frontier of human knowledge. We discover new worlds, create new materials, illuminate the inner workings of our planet, and seek to understand the universe that is our home.
We're proud to provide professional ASL interpretation services for these public science events. If you require this service, please make a request before your arrival on-site so that we can set things up for you.
Simply email our events coordinator Alycia Alexander (adalexander@carnegiescience.edu) to make your request.
There will be closed captioning available via Zoom for virtual attendees.
We request indoor mask-wearing to ensure the safety of our staff and guests.