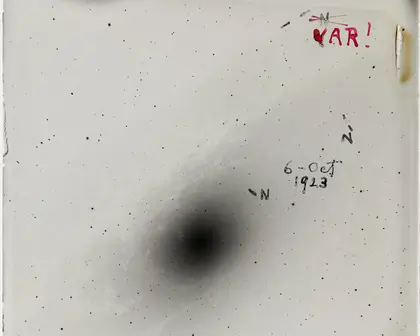 Come explore the cosmos at the Carnegie Observatories! Join us for an afternoon of crafts, activities, and discovery. 
Meet professional astronomers and learn about how they study the universe.
Visit the machine shop to see how we make instruments for our telescopes.
Bring your questions about the stars, planets, quasars, black holes, galaxies, and more to our "Ask the Astronomer" table. 
Look at  the Sun through a solar telescope.
Tour our beautiful Hale Library and see historic astronomical images taken on glass plates.
Get the latest update on the Giant Magellan Telescope—one of the most-powerful next-generation telescopes.
Make your own constellation and other fun children's astro activities.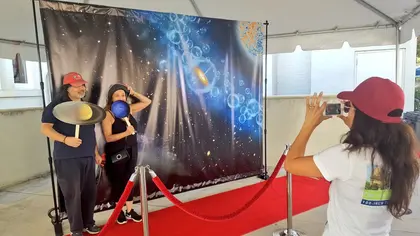 This year we're celebrating a very special anniversary. 100 years ago, Carnegie astronomer Edwin Hubble discovered the universe right here in San Gabriel mountains! His breakthrough opened the doors to a new understanding of the cosmos that is still driving discovery today. We are commemorating this centennial with special displays and talks. Come learn about how astronomical history happened in your back yard!! 
Those who register in advance will receive their choice of a VAR! plate keychain, magnet, or sticker.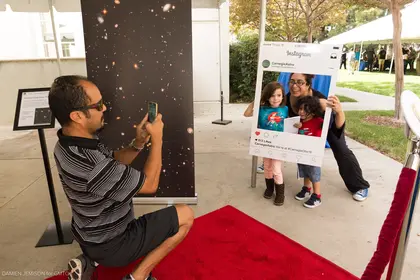 ALL ARE WELCOME TO ATTEND! 
Note: Parking is limited, please consider taking public transit. The Observatories is a 10 minute walk from the Lake Ave. Metro A Line (formerly Gold Line) station. There is ample free parking at the Sierra Madre Villa station. Rideshare services may also be a good option.